In recent years, the required separation and analysis has become highly polarized due to the improved performance of mass spectrometers and the popularization of UHPLC. First of all,
"as fast as possible" and "to a higher degree of separation." The properties of columns have a major impact on the separation and analysis of the two directions desired by customers. In order to meet customer expectations, we have added CAPCELL CORE, a column that applies polymer coating technology to a new substrate, to our lineup. We also propose the reduction in time and separation that can be achieved in the current HPLC environment, as well as the separation using UHPLC.
The structure of the core shell particle
The core shell type stationary phase particle is composed of a non-porous solid core in the porous layer. Solutes injected are separated by the porous layer on the surface of the particle, and this layer is used to characterize the stationary phase. In other words, the capacity of this separation field emerges as a result of the separation. CAPCELL CORE uses a 2.7 μm particle size particles with a 0.5 μm porous layer over a 1.7 μm solid core surface as a substrate. By applying a polymer coating to the substrate for the effects of silanol and other materials derived from the substrate.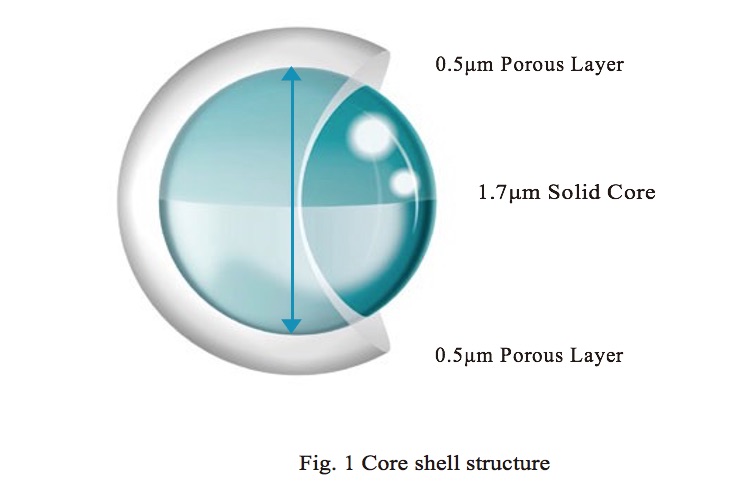 Basic Properties of Core Shell Particles
Compared with the total porous filler, the core shell filler provides a narrower peak width and higher peak intensity chromatogram because the field of diffusion of the injected sample is smaller.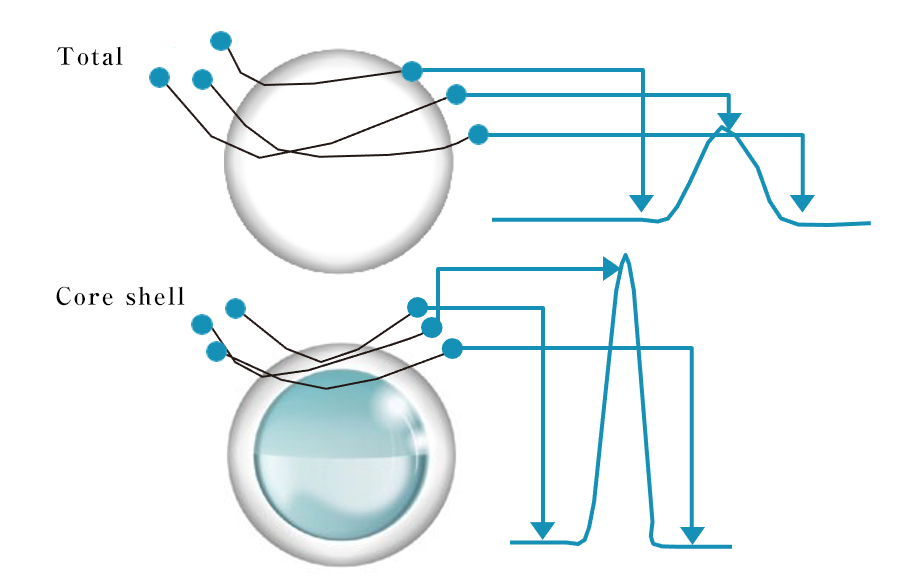 Figure 2 Diffusion of Samples by Structural Differences in Fillers and the resulting Chromatogram